We are equipped to handle all of your dental needs. Occasionally, a patient may be referred to a specialist when deemed appropriate. Below you will find descriptions of some of our leading services.
Bonding
Cosmetic Contouring
Cosmetic Dentistry
Cosmetic Fillings
Cosmetic Gum Enhancement
Crowns and Bridges (Fixed & Removable)
Dentures (Specialty & Conventional)
Extractions
Florida Probe
Implant Restoration
Jaw/TMJ
Minor Tooth Movement
Oral Sleep Apnea Devices
Root Canal Therapy
Scaling and Root Planing
Sealants
Snore Guards
Sports Guards
Veneers
Whitening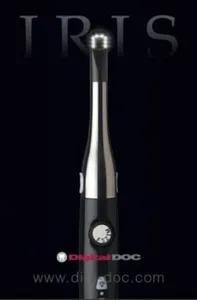 Initial Oral Examination
Your initial oral examination includes a personal consultation, visual examination, charting, and periodontal probing. Dr. Winkler will take digital x-rays and use a Digital Doc ® Intraoral Camera to diagnose and evaluate potential structural dental abnormalities. Finally, an oral cancer screening will be performed at this visit and again at every subsequent dental hygiene appointment.
Digital Dental X-Rays
Dental X-rays, also called radiographs, are an important diagnostic tool for the dentist. The three most common types of dental X-rays are the bitewing, periapical and panoramic X-rays. Bitewing X-rays are those that are taken during most routine dental check-ups and are useful for revealing cavities between the teeth. Periapical X-rays show the entire tooth, including the roots, as well as the bone surrounding them. The third type of x-ray commonly used in dentistry -- the panoramic X-ray gives a broad overview of the entire mouth. This X-ray supplies information about the teeth, upper and lower jawbone, sinuses, and other hard and soft tissues of the head and neck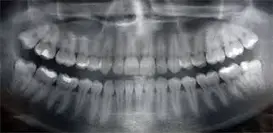 VELscope Vx ®
VELscope Vx ® is the most powerful tool available for assisting in the discovery of early oral abnormalities including oral cancer. VELscope's blue light stimulates natural fluorescence in the soft tissues of the mouth. This blue light seen through the VELscope Vx lens allows dental professionals to see disease not visible to the naked eye. This procedure takes place in two minutes with no discomfort.

Florida Probe
The Florida Probe is the latest digital technology used in the early detection and prevention of gum disease. This innovative system is used to diagnose, chart and track the progression of gum disease. Dr. Winkler and his Hygienists will use this tool on patients as necessary to ensure each patient's gum tissue is in optimum health.
Click here to watch an informative video about the Florida Probe
Periodontal health is an important component of a patient's overall well being. Periodontal Disease and Periodontal bacteria have been associated with cardiovascular disease, diebetes, respitory disease and low birth weight. In addition, there is also a 400% increase risk of stroke for patients who have Periodontal Disease.